Morning everyone!
You might remember me mentioning a few blog posts ago about the Flash Fiction contest I was participating in as part of #HorrorOctober. Well, the time has come! It's time to head on over to Lippsy's blog and cast your vote for your favorite micro-story!
Haven't read mine yet? Don't worry, click here to check out my story called "Come In Here" about a mother terrorized by an unknown caller.
Once you've read my story, click here to cast your vote for me!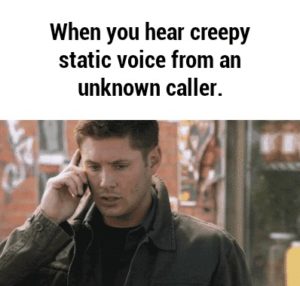 Thanks everyone for the votes so far! You're all stellar!
In other news, a new round of horror movie reviews is up at Horror Metal Sounds so be sure to check out the latest and greatest in reviews! (I'll be posting reviews separately on the blog as promised later on.) Be on the lookout for our very own Horror Movie Marathon list coming soon! And while you're on the site, check out this piece on upcoming 80s horror anthology (featuring Yours Truly). I also can't stress enough how awesome it feels to have put out my own paperback with Never Say Die, so be sure to grab those copies off Amazon if you haven't already and show a girl some love, leave a review! 🙂
Until next time folks, keep it creepy!
–Stevie