At Hell's Gates: Volume 3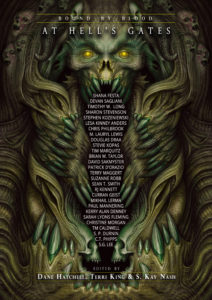 In the third volume of the #1 Bestselling AT HELL'S GATES series, some of the finest children of the family of horror authors will show you what it means to be BOUND BY BLOOD. Each unique tale of bloodcurdling darkness shows how kith and kin survive the things that go bump in the night…or become them.
Spencer Family Tradition, by Stevie Kopas
When a young woman goes home with her boyfriend to meet the family, things take an impossible turn and leave her fighting for her life.